Teleties – The Hair Tie That Gives Back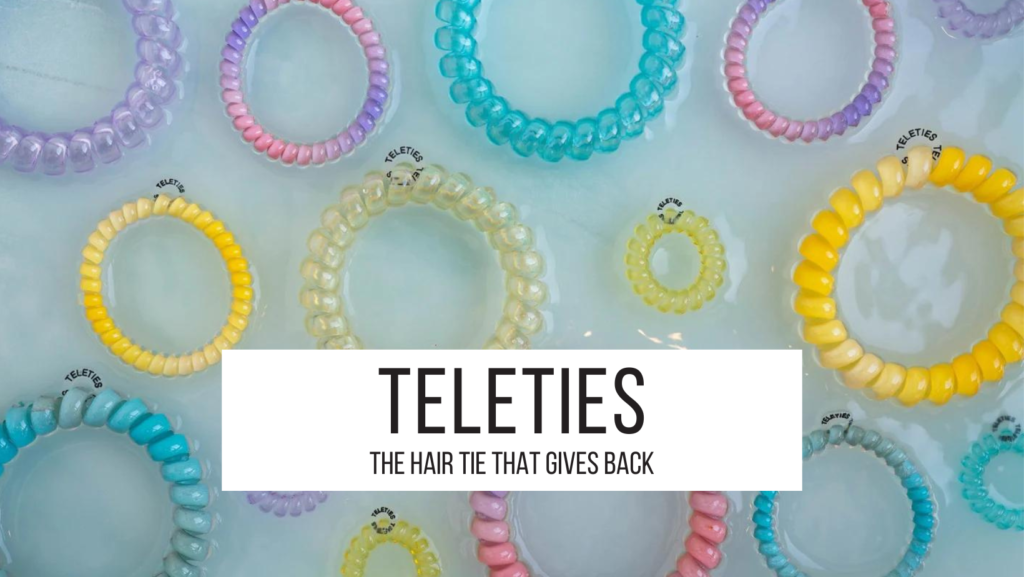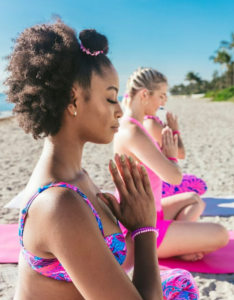 TELETIES!
The popular hair accessory is everywhere you turn your head, but what makes this hair tie/bracelet so popular? Besides all the must have features this product offers, it also gives back to those in need.
Every purchase of a Teleties hair accessory gives money to FORCE (Facing Our Risk of Cancer Empowered). FORCE is a non-profit organization that aims toward improving the lives of people and families affected by hereditary breast, ovarian and related cancers.
Millions of people possess a genetic mutation that increases their risk for these cancers and are completely unaware. Each child of a parent with a mutation has a 50% chance of inheriting this mutation. Early detection is key and can help those affected live longer, healthier lives.
Besides giving back to an amazing organization, Teleties also offer benefits such as: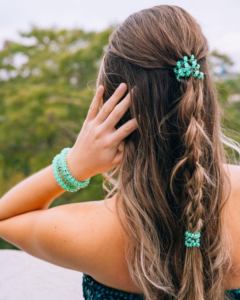 -reducing damage
-decreasing creases
-less headaches
-water resistant
-strong hold
-added fashion accessory (in hair or on your wrist)
-shrinks back to original size in warm water
Teleties come in 3 different sizes (tiny, small, and large) for every hair type. We also offer a multipack which includes the small and large sizes (our most popular sizes).
Check out all the amazing colors and patterns we have to offer in our salons. The new spring collection is about to drop in our stores!