Which bangs are right for you?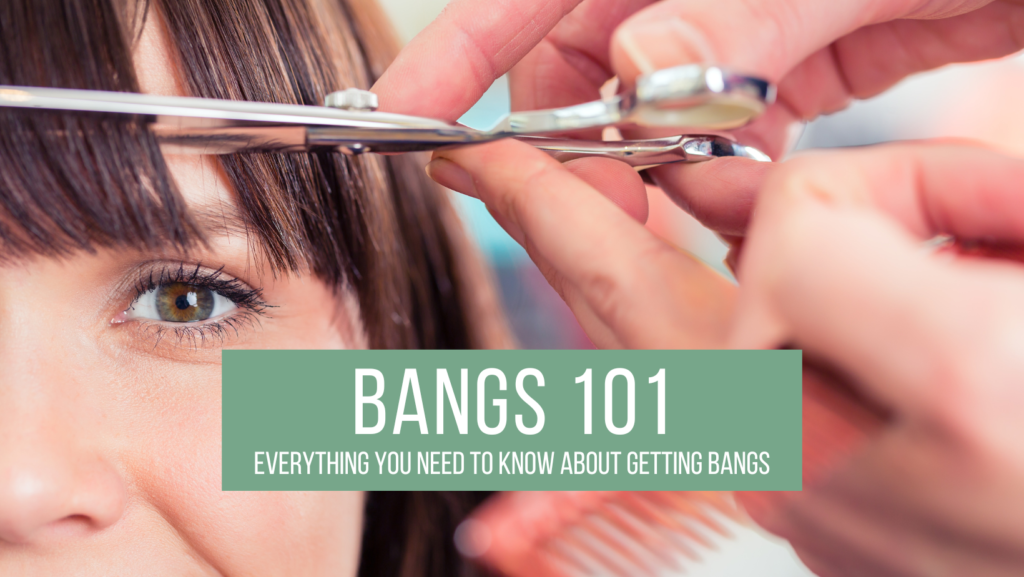 Bangs are back for 2023, but there are so many options to choose from! When most people picture bangs, we think of thick straight across bangs that typically scares most people out of getting them done. In reality, there are bangs that look great on every face shape and person! If you want to avoid the regret of cutting your hair, keep in mind which goes best with your face shape:
square & heart shape: try a feathered or wispy bang to keep your face shape soft.
oblong shape: can never go wrong with a blunt cut bang.
round shape: try something to add dimension to your face like side swept or curtain bangs.
oval shape: you're the luckiest because all bangs look good on oval shapes, so try any of them out!
Need help describing the bangs you want to your stylist? Here is a rundown of some of the most common cuts we are asked for,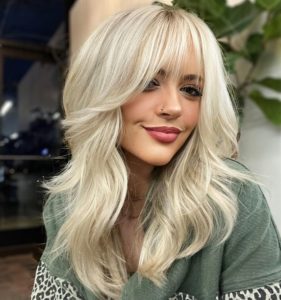 Curtain Bangs: Hands down the most popular at the moment. These soft bangs are fantastic for anyone who wants to try out a bang without a huge commitment. They grow out easily and compliment every face shape.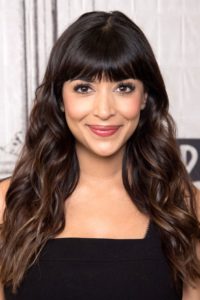 Blunt Bangs: These are the typical bangs that most poeple think of when it pops into your head. They are cut straight across without any layering. These typically require you to style them each day to keep them lying flat.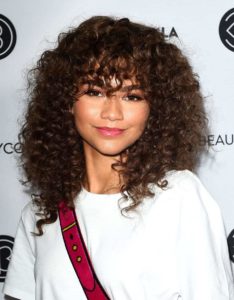 Curly Bangs: A personal favorite because bangs are for all hair types and textures! When asking for bangs with textured hair, be sure to leave them a little longer to prevent them from shrinking. It's also important to remember to use a curl cream to enhance the shape and prevent frizz.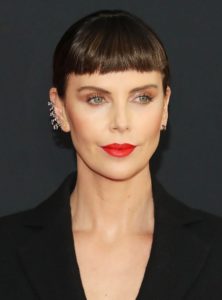 Micro/Baby Bangs: The perfect style for those who are looking for something unique and bold. Baby bangs are typically cut in the middle of the forehead, where micro bangs are sometimes barely visible. Since they are quite short, they do require higher maintenance in order to keep their shape.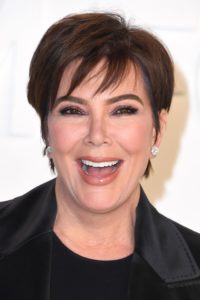 Piecey Bangs: This is the perfect look for someone who likes a funkier style. The pieced-out bangs add an interesting shape to a cut while instantly adding modern style. This look can easily be achieved by using a spray wax or pomade to dry hair.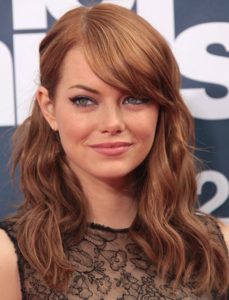 Side Swept Bangs: These bangs seem timeless. They help to add shape to a round face, but compliment most face shapes no matter what. Perfect for those who continue to rock a side part and want to try something a little different.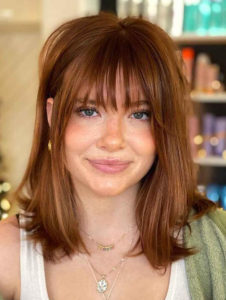 Wispy Bangs: These are perfect for those who like a low maintenance style. The feathered/textured look adds style instantly to any cut. They blend easily into the sides and take minimal effort to style.