Which hair treatment is right for you?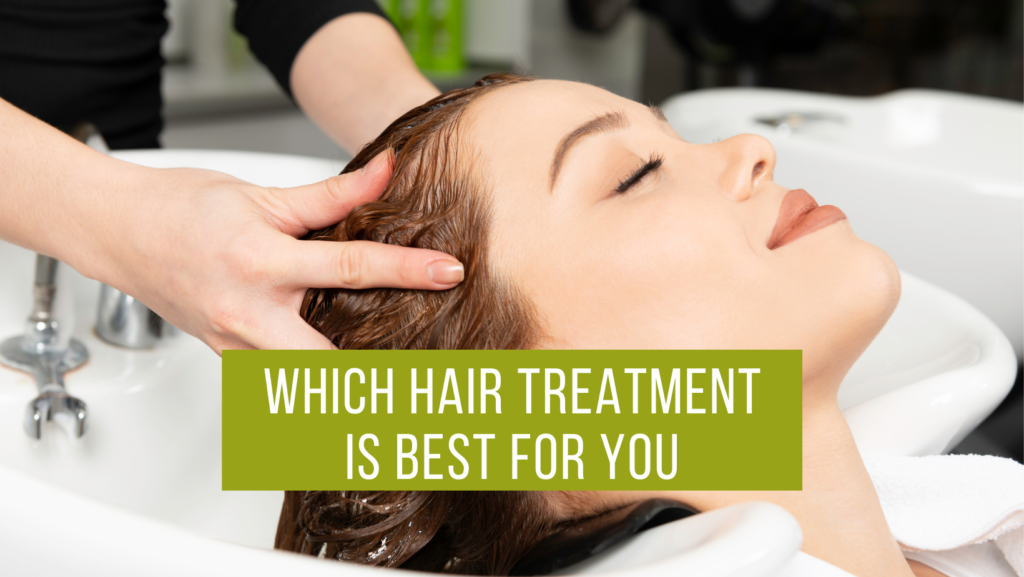 With everything we put our hair through on the daily, we need to protect it by treating ourselves to hair treatments. A big issue with that is knowing which one is right for you! Here is a list of the different types of treatments we offer in order to get your hair feeling the best it can.
ColorLast: Our Biolage Colorlast treatment is made to maintain and restore color-treated hair. It helps prevent damaged, tangles, and faded color. Perfect for after color services to lock in color.
Fiberstrong: The Biolage Fiberstrong treatment is best for repairing damaged done by using hot tools. The instant moisture boost helps hair feel softer and more manageable. Best for those who use straighteners or curling irons frequently.
Hydrasource: Biolage Hydrasource treatment is for helping hair that needs a little extra moisture kick. Aloe and spirulina infuses extremely dry hair with moisture and nourishment for softer and glossier locks.
Smoothproof: Our Biolage Smoothproof treatment is amazing at taming frizz, split ends and stopping fly aways. It's also infused with camellia and caster oil to encourage hair growth.
Recovery: Biolage Keratindose treatment instantly hydrates and repairs over-processed and chemically damaged hair. The amino acid packed treatment conditions and smooths out dry hair while creating balance to bring hair back to its prime. Perfect for an extra boost after any lightening services.
Miracle Creator: The Matrix Miracle Creator is a multi-tasking treatment that has 20 different benefits. This is the perfect treatment for anyone who wants to treat themselves but can't pick just one problem (or you just want an extra-long head massage).
Visit one of our locations to get a treatment done during your next service. Our stylists will help pick the best one for you during our in-depth consultations.