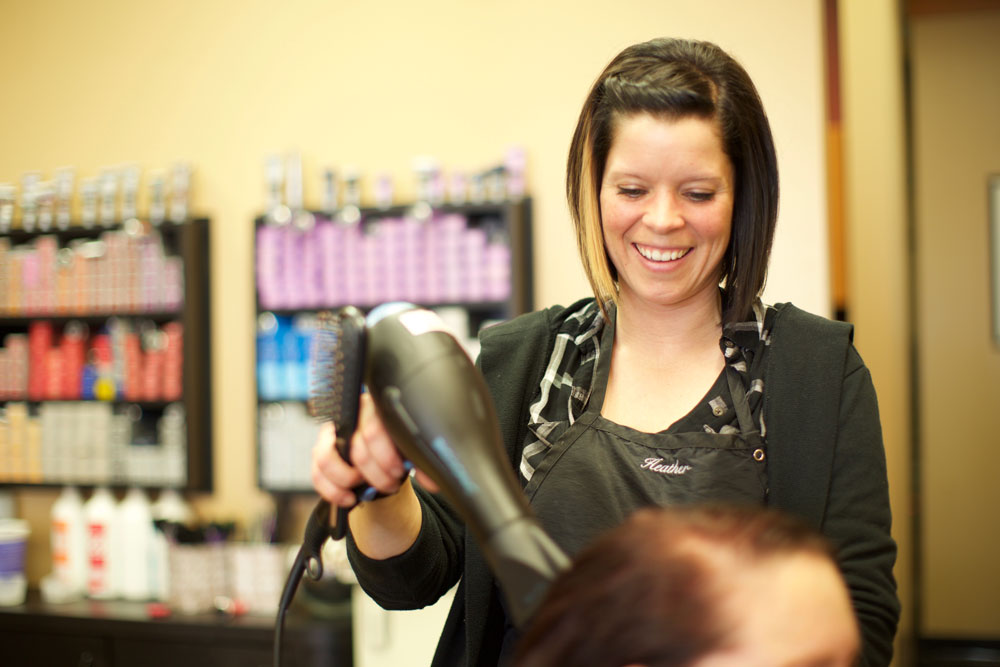 By Pam Becker
Split ends are a pain. Haircuts are the only real way to get rid of existing split ends. So, how do you prevent split ends from happening in the first place? Here are some tips to help keep your hair healthy and free of split ends:
Detangle: Use a wide tooth comb to detangle your hair after you condition it in the shower
Leave-In Conditioner: Befriend leave-in conditioner – It really does help!
Vitamins: Folic acid and biotin supplements are known to help with growth and appearance. They are nutrients that build protein into hair.
Protect: Use hair tools correctly! Invest in the right tools and products to protect your hair from the damage heat does to hair. Use a nozzle to blow dry – it directs and controls the air flow. Treat your hair as if it's an expensive fabric by investing in the things that help you control how much heat is used for the look you want.
Regular trims: The longer you wait to get your hair cut, the more time split ends travel up the hair shaft. Regular trims keep your hair looking healthy, allowing your hair to grow!