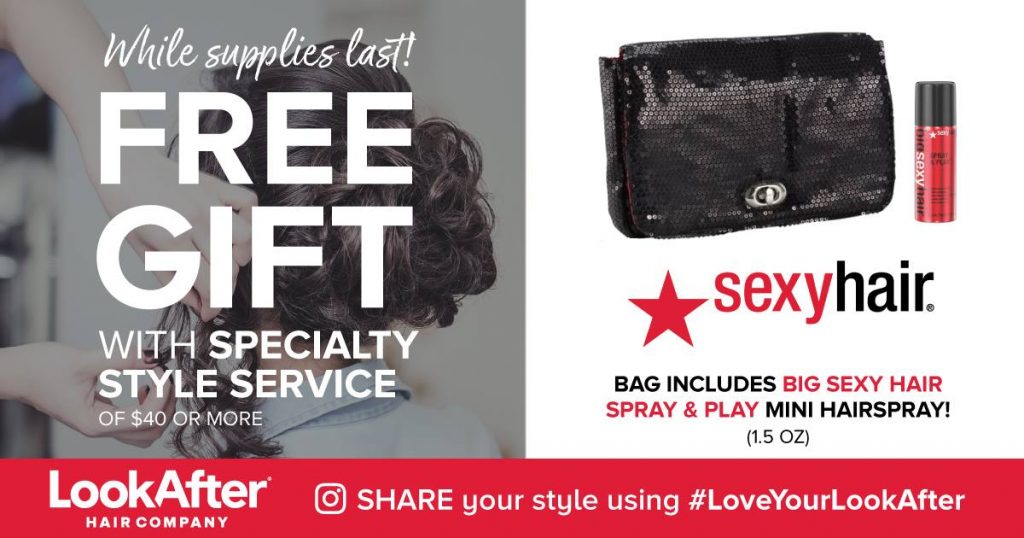 We just LOVE prom and wedding season (and all of the beautiful pics that ensue!) Thanks to apps like Pinterest and Instagram, there is so much awesome inspiration. We've been sharing some of our latest creations on Instagram, too!
Since we love this season so much, we just had to sweeten the deal: For a limited time, enjoy a FREE GIFT with purchase of a Special Occasion Style of $40 or more! The gift includes a black sequin clutch and travel-sized Sexy Hair Spray & Play Hair Spray. This handy little spray is perfect to take along for touch-ups.
Hurry in! This gift is while supplies last, and they'll go fast!