Now Offering 1-2 Day HOME DELIVERY On Hair Products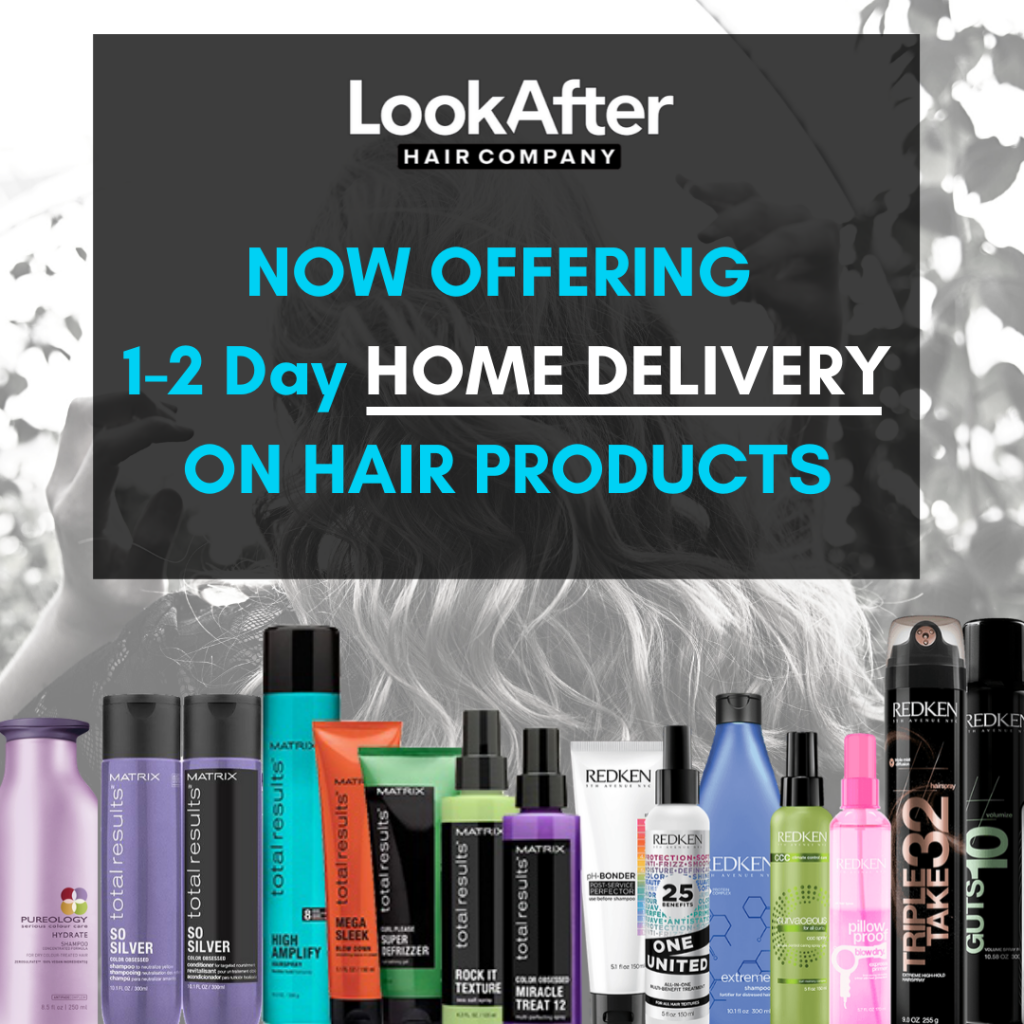 We're sure you're running low on your favorite hair products and we're here to help! We're pleased to be able to offer 1-2 Day HOME DELIVERY on all products normally offered in our salons. Shipping is $6.50 for all orders under $35 before tax and FREE for all orders over $35 before tax!
How It Works:
– Please email your order to help@lookafterhairco.com including the name and quantity of products, shipping address, and your phone number
– We will then give you a call to confirm your order and take payment. If you can't remember the name of a product you've used in past, an associate can happily look up your product purchase history as well as make any product recommendations.
– Enjoy your beautiful hair!
Please note: Unfortunately, we are not able to ship to Kansas City or Illinois at this time. We are able to ship to: St. Louis City, St. Louis County, St Charles, St. Charles County, Jefferson County