Warners' Warm-Up: Results are in!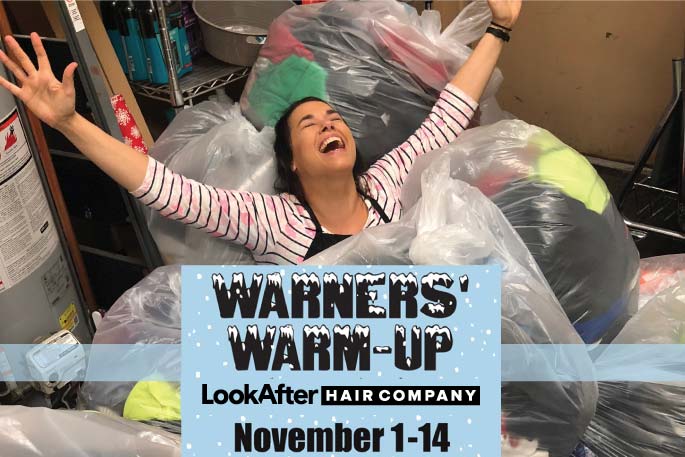 We are SO excited to share the results from this year's Warners' Warm-Up Coat Drive! Combined, we collected a total of 718 coats!!!
This is one of the highest totals we've had in the 15 years we've participated! We are so thankful for our clients and our associates who helped make this happen. We are thrilled to help so many friends and neighbors in need this winter.
[Stylist Eve at Southroads Center pictured below. She shares our excitement!!!]