Supporting Warners' Warm-Up: 15 Years Running!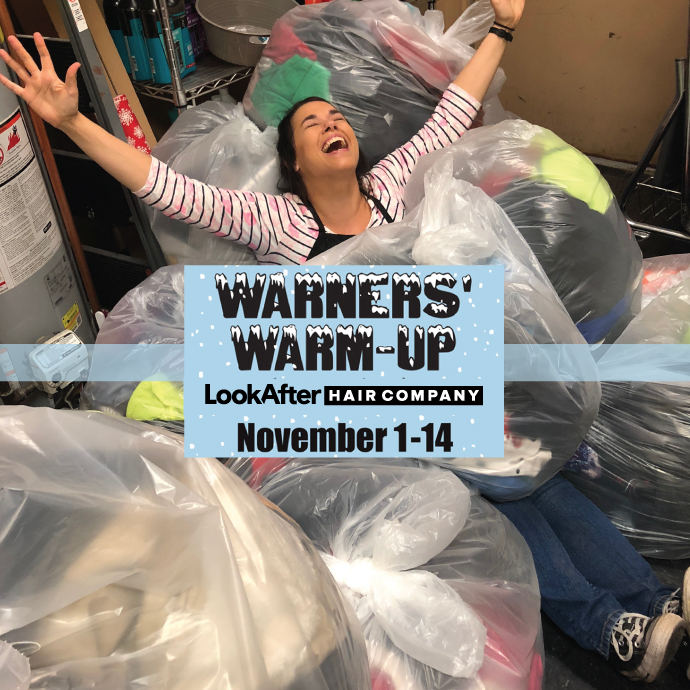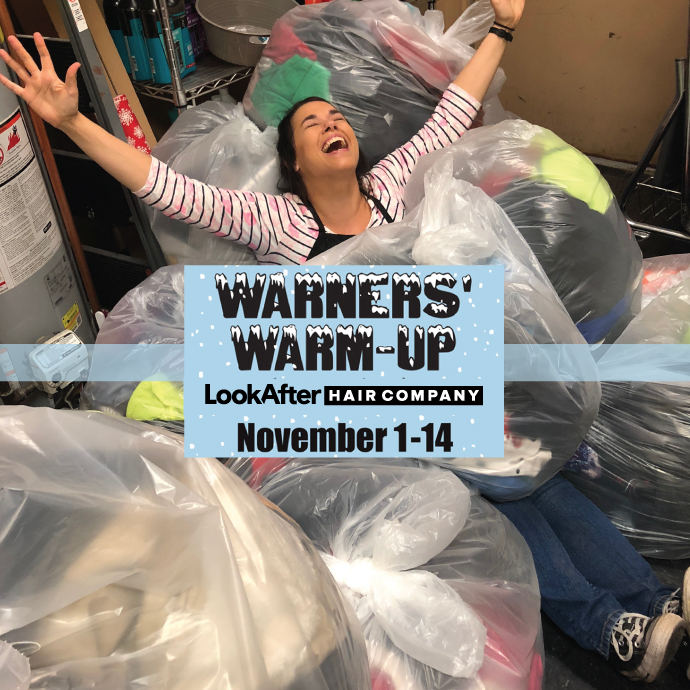 LookAfter of Southroads Center stylist Eve (pictured above) is celebrating over 300 coats (!!!) we received as a surprise donation (from a mystery donor!) as we prepare to kick off the 2018 Warners' Warm-Up Drive!
Eighteen years after its inception and approximately 240,000 coats later, the Warners' Warm-up Coat Drive has become a dependable resource for impoverished men, women and children in the Bi-State. LookAfter Hair Company is proud to team up with the Kurt Warner First Things First Foundation and Operation Food Search for the Annual Warners' Warm-Up Coat Drive. It's our 15th year participating!
From November 1st – 14th we encourage you to donate new and gently-used winter coats of all sizes at any St. Louis area LookAfter Hair Company to help keep our neighbors warm during the cold winter months. You'll receive a coupon from us as a thank you, too! Operation Food Search will ensure the coats get to those who need them most! For more information on Warners' Warm-Up visit www.kurtwarner.org.