Win a YEAR of FREE HAIRCUTS!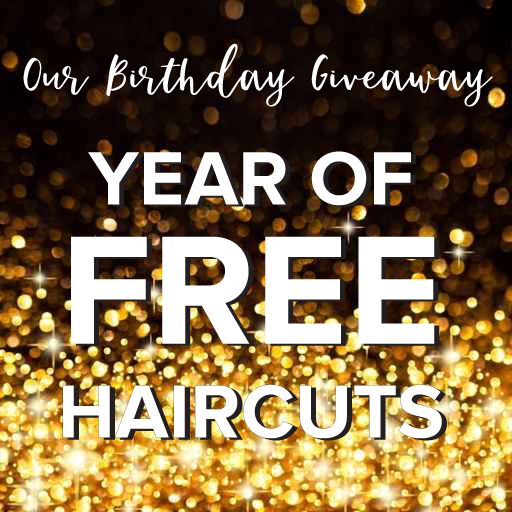 It's our 33rd birthday, and we're feeling mighty gift-y! Let's celebrate this milestone with a little fun!
Think about it… Picture-perfect hair all year round, for FREE! Wouldn't that be nice?! Well, we're giving away a year of FREE HAIRCUTS to one lucky person!
The details:
Fill out the form below with all of the required details by Oct. 22, 2018.
The prize consists of six (6) complimentary haircut certificates (valued up to $25 each).
Haircuts are valid until Oct 31, 2019. No purchase necessary!
You must like us on Facebook and be following us on Instagram (@lookafterhairco) to enter
COMPLETE THIS FORM
*"HAIRCUTS FOR A YEAR" includes six (6) haircut certificates, up to $25 value. Valid until October 31, 2019. No purchase necessary. Winner picked at random, based on completing all the necessary steps. This promotion is not endorsed by Facebook or Instagram. Odds of winning depend on the number of entries. Contest ends on October 22, 2018. Winner will be picked by October 23, 2018. Maximum prize valued at $150. Full contest details here.